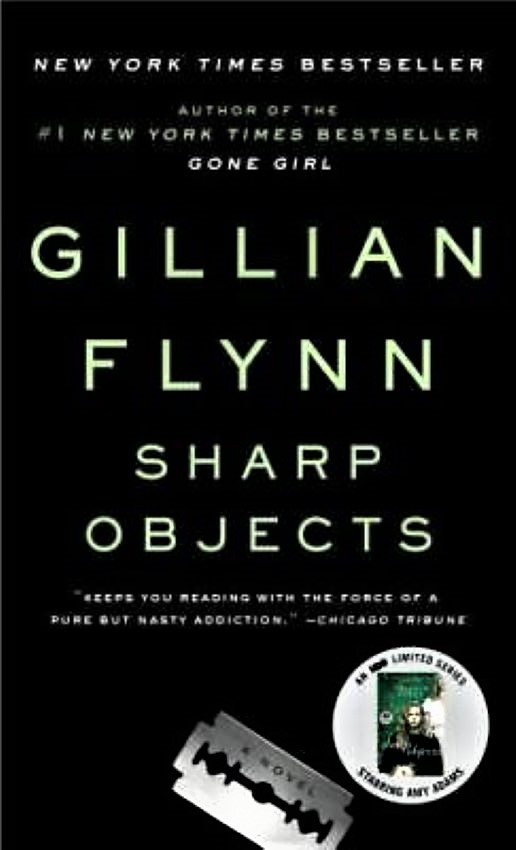 Gillian Flynn, the mastermind behind the global sensation Gone Girl, Dagger Awards winner, and New York Times bestselling author, burgeons forth with cognitive corruption in her very dark and sinister debut novel, Sharp Objects. 
The magnetic force of Flynn's writing pulls readers in from the outset. Camille Preaker, a reporter recently released from a psychiatric hospital, is assigned to cover the case of two young women ruthlessly murdered and a third who's suddenly disappeared. Following Camille as she navigates the case, elements of her depression begin to surface – including a grisly history of self-harm. The narrative voice reflects Camille's troubled psyche like a house of mirrors, finding an apex within the stories of the young victims she aims to redeem.
Many readers will turn away in disgust as the novel reveals the excruciating details of Camille's past. And it may be those normally drawn in by bone-chilling suspense who will press on with the reporter to uncover the crux of the matter and see it resolved.
-Bella Rose