Author: llona Bray – Effective Fundraising for Nonprofits. Review written by WA.
Effective Fundraising for Nonprofits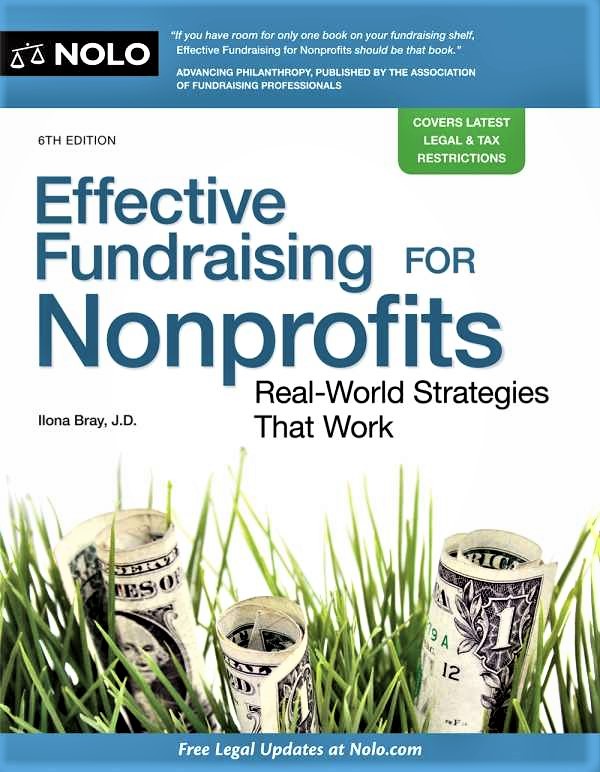 Charitable giving saw substantial growth in 2020, with online donations alone increasing 20 percent. Every year foundations, endowments, corporations, individuals, and other entities are becoming more effective at creating ways of raising billions of dollars for a multitude of causes...
In the first chapter of Effective Fundraising for Nonprofits, author Ilona Bray J.D. indicates that the book will skip the "traditional lectures on personal philosophy and fundraising history" to focus instead on the basics, such as the strategies of fundraising, how to assemble the right team, and to select/utilize the proper tools. Bray is a lawyer with a professional background in nonprofit fundraising. She has authored numerous how-to publications for the Nolo Company (a resource for legal and business do-it-yourself materials) on various topics, including citizenship, real estate, and management.