Big Magic: Creative Living Beyond Fear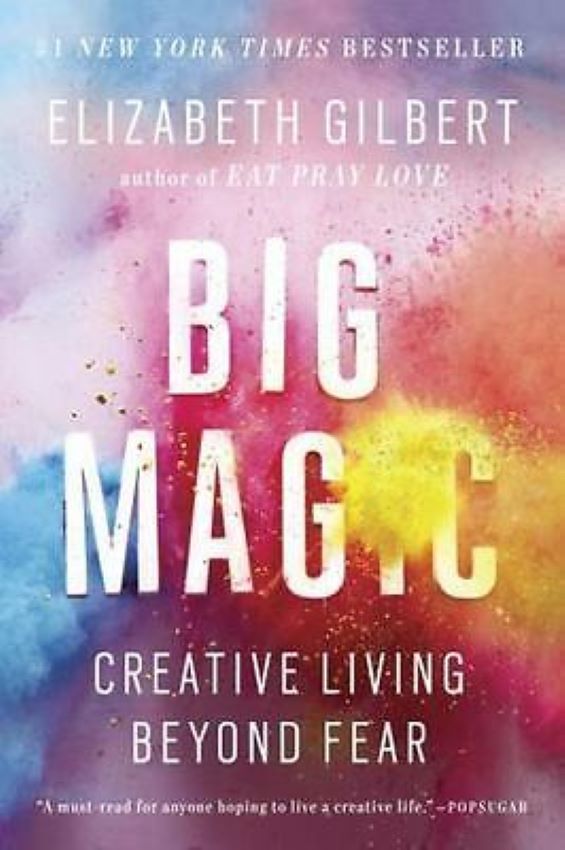 The bestselling author of Eat Pray Love and The Signature of All Things has rocked the world with her 2015 book on creative living. Unlike Gilbert's previous fictional offerings, Big Magic is an account of Gilbert's honest quest to channel inspiration, abandon fear, and live through expression. 
Big Magic is provocative. Gilbert doesn't tell a story of escaping reality to pursue creative living, she proposes the opposite: keep your day job and seduce your inspiration. According to Gilbert, fifteen minutes with inspiration is like having an affair – it will never feel like enough; as the passion and the excitement are potentially groundbreaking. 
Gilbert's therapeutic approach is clearly working. Her books span the New York Times bestsellers and 'Best Books' lists, debuting to rave reviews in publications like The New Yorker, O Magazine, The Chicago Tribune, and The Washington Post. 
Whether you're an artist, writer, or another type of creator, Big Magic, will inspire readers to bring their virtuosity to life. Gilbert's finesse and compositions on creative living convey that feeling of urgency needed to dive in head-first and abandon the fear of getting it wrong. 
-Bella Rose
Author: Elizabeth Gilbert – Big Magic: Creative Living Beyond Fear. Review written by Bella Rose.